Can you transfer chase points to another person
Can you transfer your Chase Ultimate Rewards points, to someone ? The world of credit card rewards and points can be both enticing and confusing especially when it comes to programs like Chase Ultimate Rewards. If you've accumulated an amount of points and want to share them you might be wondering if it's possible. This article will explore the intricacies, rules and possibilities surrounding this question.
Introduction to Chase Ultimate Rewards
Chase Ultimate Rewards is a loyalty program offered by Chase credit cards. With cards like the Chase Sapphire Preferred, Chase Sapphire Reserve and others in its portfolio this program provides redemption options such as travel rewards, gift cards, cash back and shopping opportunities. Considering the versatility and value of these points it's only natural for cardholders to consider sharing or transferring them.
The Straightforward Answer
In terms direct transfers of Chase Ultimate Rewards points to another persons account are not allowed unless specific criteria are met. Here are the primary conditions;
1. Household Transfers; If both you and another person are members of the household Chase allows point transfers, between accounts.
This means that if you have a family member or other living at the address and they have a qualifying Chase credit card you can transfer your points to their Ultimate Rewards account. It's important to make sure that the names, on both accounts match. Sometimes Chase may request verification to ensure the legitimacy of these transfers.
2. Joint Business Owners; When it comes to business credit cards issued by Chase that earn Ultimate Rewards points there is a provision. If two people jointly own a business and both have a Chase business credit card they can transfer points between their accounts. This can be particularly beneficial for business partners who want to consolidate their points for a redemption related to the business.
The Workarounds
While direct transfers have some limitations there are a ways around them;
1. Transferring to Loyalty Programs; One of the features of the Chase Ultimate Rewards program is the ability to transfer points to partner loyalty programs at a 1;1 ratio in cases. Although you can't directly send your Ultimate Rewards points to someone Chase account you can transfer them to your airline or hotel loyalty program instead. Once transferred these miles or points can be used for booking flights or accommodations, for anyone you wish effectively allowing you to "share" your rewards.
In addition some loyalty programs offer the option to transfer points between members although there may be associated fees.
2. Booking, on behalf of others; If you're feeling generous you have the option to use your Chase Ultimate Rewards points through their travel book trips, for friends or family. While the points remain in your account until redemption someone else can benefit from enjoying a flight, hotel. Car rental.
Factors to consider;
• Security; It's always important to exercise caution when sharing account details or engaging in transfers even though Chase has implemented strong security measures. Doing so could potentially raise flags on your account. Lead to restrictions or closures.
• Value; The value of Ultimate Rewards points can vary depending on how you choose to redeem them. Before transferring or redeeming for someone make sure you're getting value out of your points.
• Changing rules; The world of credit card rewards is constantly evolving. What may hold true today might not necessarily remain the same tomorrow. It's wise to review the terms and conditions of the Chase Ultimate Rewards program.
The Chase Ultimate Rewards program is known for its flexibility and value. Its important to understand the guidelines when it comes to sharing these points with others. While there are limitations, to transfers with planning and knowledge of the rules you can share the benefits of your points with your loved ones. Remember to seek the information directly from Chase or their official resources. Sharing is not caring but also requires being well informed and strategic.
A Comprehensive Guide to Chase Ultimate Rewards Points
With a multitude of credit card rewards programs available selecting the right one can feel overwhelming. One of the versatile options is the Chase Ultimate Rewards Points program. This article delves into this program in detail exploring its features, benefits practices for usage and more.
1. Introduction to Chase Ultimate Rewards
Chase Ultimate Rewards is a loyalty and rewards program created by JPMorgan Chase for their range of credit cards. What sets this program apart is its flexibility in redeeming points for rewards such, as travel, shopping, cash back and gift cards. As users make purchases using their Chase credit cards they accumulate points that can later be exchanged for an array of incentives.
Earning Ultimate Rewards Points
There are Chase credit cards that allow you to earn Ultimate Rewards Points. Some of the ones are;
• Chase Sapphire Preferred; Its often recommended for people who're new, to credit card rewards. It offers a sign up bonus. Earns double points on travel and dining.
• Chase Sapphire Reserve; This top tier card comes with benefits, including a travel credit, higher point earnings on travel and dining and access to complimentary lounges.
• Chase Freedom Flex and Freedom Unlimited; These cards have no fees. Provide cash back in specific categories. However they can also earn you Ultimate Rewards Points when used together with one of the Chase cards.
To maximize your points pay attention to bonus categories make use of shopping portals and take advantage of card offers.
Redeeming Ultimate Rewards Points
The versatility of Chase Ultimate Rewards Points becomes evident when considering the redemption options;
Travel; This is often the valuable option for redeeming your points especially if you book through the Chase travel portal or transfer points to one of Chases travel partners.
Cash Back; You can also redeem your points, for cash back providing a way to utilize your rewards.
• Shopping;
Chase has formed partnerships with retailers, like Amazon and Apple enabling users to shop using their accumulated points.
One of the advantages of the Ultimate Rewards program is the ability to transfer points to loyalty programs offered by partner airlines and hotel chains. This transfer usually occurs at a 1;1 ratio amplifying the value of your points significantly especially when booking premium airline seats or luxurious hotel suites.\
Another great feature Chase offers is the ability to combine points from cards. For example you can merge points earned on a Chase Freedom card with those from a Sapphire Reserve card maximizing their value particularly when it comes to travel redemptions.
Understanding how Ultimate Rewards Points are valued can greatly enhance your redemption strategies. While the precise value may vary slightly;
When redeeming points for travel through Chases portal there is an added bonus. For Sapphire Preferred cardholders each point is worth 1.25 cents while Sapphire Reserve cardholders enjoy a value of 1.5 cents, per point.
• Cashback redemptions generally value points at around one cent each.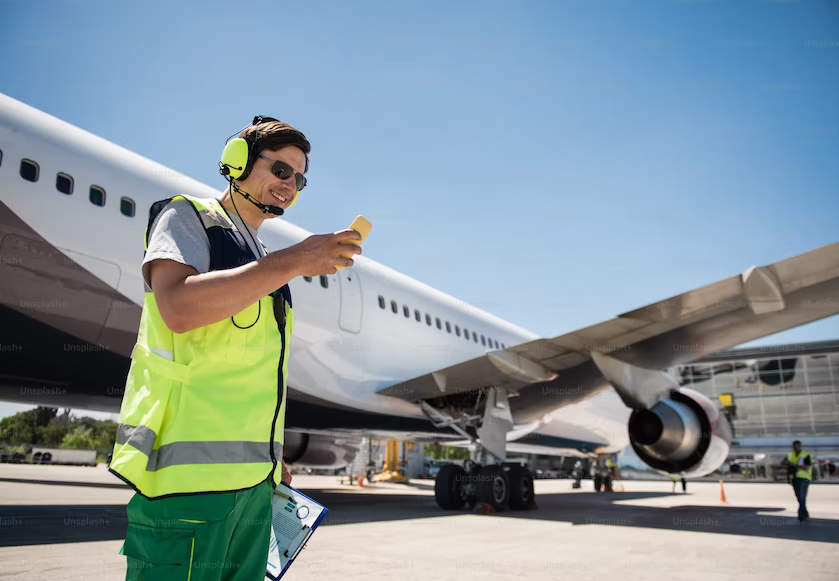 • It's important to calculate the point value before proceeding when it comes to shopping and gift card redemptions since they can vary.
7. Best Practices
To make the most of your Chase Ultimate Rewards Points it's essential to have a strategy, in place;
Regularly review your point balances and consider the options for redemption.
Stay updated on bonus categories and promotions to maximize your earnings.
Before booking travel check if transferring points to a partner offers value.
8. Limitations and Rules
to any rewards program there are stipulations to keep in mind;
• Luckily Chase Ultimate Rewards Points don't expire as long as your account remains open and in good standing.
• Points can be transferred to a member of the household or a joint business owner. Direct transfers to others are typically not permitted.
9. Comparisons with Programs
While Chase Ultimate Rewards is highly regarded for its flexibility other programs, like American Express Membership Rewards and Citi ThankYou Points also have their advantages. Each program has its selection of partner airlines and hotels unique features and card options. By comparing these programs users can determine which one aligns best with their lifestyle.
In conclusion the Chase Ultimate Rewards Points program is highly regarded for its array of redemption choices the ability to transfer points and the variety of cards that accompany it. Whether you're a traveler, a diner or someone seeking cash, back rewards this program has options tailored to suit everyones needs. It's important to note that like any product staying informed about its intricacies and keeping up with its features will help cardholders derive the utmost value from their points.