How to Receive Money from Venmo
If you want to receive money through Venmo, a peer, to peer payment system owned by PayPal in the United States here's what you need to do;
1. Create a Venmo Account; Start by downloading the Venmo app on your iOS or Android device. You can find it on the App Store or Google Play Store. After downloading open the app. Sign up using either your Facebook account or email address.
2. Verify Your Information; To ensure security Venmo will prompt you to verify your phone number and email address.
3. Connect Your Bank Account; In order to withdraw funds from Venmo you'll need to link a bank account or debit card. Simply navigate to 'Settings then 'Payment Methods and select 'Add Bank or Card' option.
By following these steps you'll be all set up to receive money through Venmo hassle free!Here are the steps you can follow to enter your bank or card details;
1. Receiving Money
  a. Direct Payment; If someone sends you money using your username phone number or email associated with your Venmo account the amount will automatically show up in your Venmobalance.
b. Payment Request; If someone owes you money you can send them a payment request. Click on the 'Pay or Request' button enter their Venmo username phone number or email address specify the amount owed and click 'Request'. They will receive a notification. Can approve the payment to you.
2. Accessing Your Funds
Once you have received money on Venmo it will appear as a balance, in the app. There are two ways to access your funds;
  a. Keeping it inVenmo; You can keep your funds in your balance. Use them later for sending to others or making purchases at participating merchants.
b. Transferring to Bank; If you want to move your balance to your bank account click on the '☰' icon in the left corner > select 'Manage Balance' > choose 'Transfer, to Bank'.You'll be given the choice of either opting for a transfer, with a fee or going for a transfer that takes 1 3 business days, which's typically free of charge.
4. Safety and Security
When it comes to receiving money on Venmo it's generally safe. Its important to stay vigilant and mindful of scams. Here are some precautions you should take;
a. Know Your Sender; Only accept payments, from people you know and trust. If you're selling something be cautious if someone insists on using Venmo especially if the deal seems good to be true.
b. Watch out for Overpayments; If someone sends you money than they owe and then asks for a refund it could be a scam. They might be using a stolen credit card or fraudulent bank account.
c. Keep Your Personal Information Private; Never share your Venmo login details with anyone.
d. Stay Alert with Notifications; Make sure you have notifications enabled onVenmo so that you receive alerts regarding any activity.
5. Fees and Costs
Although receiving money on Venmo is usually free, for use there are instances where charges may apply;
a. Business Transactions; If you're receiving payments for goods or services (e.g. for business purposes) there's a fee of 1.9% plus $0.10 per transaction.
b. Instant Transfers; Moving your balance to your bank account instantly incurs a 1% fee (up to a maximum of $10). Standard bank transfers, which typically take 1 3 business days are generally free.
6. Etiquette on Venmo
Receiving money on Venmo isn't about the aspects; there's also an unwritten social code to keep in mind;
a. Be Prompt; If you've requested money from someone be sure to acknowledge and express gratitude once you receive it.
b. Use Clear Descriptions; When requesting money provide concise descriptions so that the payer understands what they're paying for.
c. Maintain Professionalism; Remember that the Venmo feed can be public so ensure that your transaction notes are appropriate.
The Journey of Venmo; From Startup to Peer to Peer Powerhouse
Venmos rise in the world of technology showcases the intersection, between technology, user experience and the evolving landscape of digital monetary transactions.
This comprehensive exploration spanning 4000 words will delve into the origins, obstacles and progression ofVenmo. A recognized peer, to peer payment platform in todays world.
The Genesis of an Idea (2009)
The inception of Venmo traces back to 2009 when two students from the University of Pennsylvania Andrew Kortina and Iqram Magdon Ismail encountered an issue; how to easily and swiftly settle debts among friends without relying on physical cash. This predicament arose during a weekend visit when Magdon Ismail inadvertently left his wallet at Kortinas apartment. The inconvenience prompted them to conceive a solution employing SMS technology for money transfers.
Initially their prototype allowed users to send text messages to transfer funds. By texting phrases like "pay [amount] to [friends name] " users could facilitate payments. This simplicity was groundbreaking considering that mobile payments were still in their nascent stages.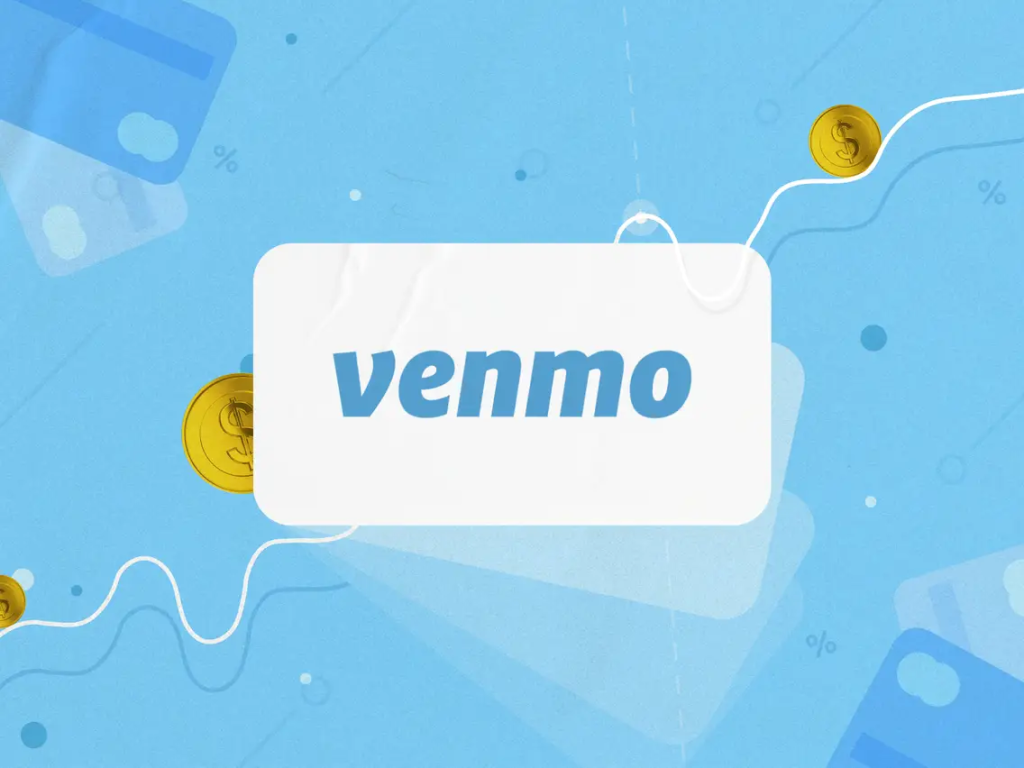 Initial. Expansion (2010 2012)
In 2010 after iterations Venmo was officially introduced to the public. However it did not achieve success. Security concerns posed challenges, for this fledgling startup. Consequently they worked tirelessly to ensure that their platforms safety measures met the standards set by established institutions.
In 2012 Braintree, a company specialized in providing mobile and web payment solutions, for e commerce businesses recognized the potential of Venmo and acquired it for $26.2 million. This acquisition gave Venmo the backing and technical expertise to expand and enhance its services.
During the years 2012 to 2015 while Venmo primarily focused on enabling peer to peer money transfers it stood out from its competitors by integrating a social feed feature. This allowed users to share their payments along with fun descriptions bringing together transactions and social interactions. The introduction of this feature received reactions – some users embraced the aspect while others remained skeptical.
However the social feed quickly became one of Venmos defining characteristics highlighting its friend centric nature. By 2015 "Venmo" had not become a brand name but also transformed into a verb in language; for example; "I'll Venmo you later."
In 2013 PayPal recognized the growing popularity of payments. Acquired Braintree for $800 million. As a result Venmo became a subsidiary of one of the payment companies worldwide. With PayPals resources, at its disposal Venmo was well positioned for growth.
During this period the platform experienced growth. However it faced competition from platforms such, as Squares Cash App, which emerged as rivals in the peer to peer payment market.
Nevertheless Venmos user friendly interface and its social element allowed it to maintain an user base. By 2018 the platform had amassed over 40 million users and processed payments totaling than $62 billion.
Expanding its horizons between 2018 and 2021 Venmo ventured into serving merchants by enabling businesses to accept payments through their platform. These transactions incurred a fee. Helped diversify Venmos sources of revenue.
Additionally in an effort to bridge the gap between offline transactions Venmo introduced a debit card. This allowed users to utilize their balance for purchases at retail stores further integrating the platform into everyday financial activities.
Continuing with their commitment to innovation from 2019 to 2021 Venmo introduced features like the Venmo Credit Card and "Venmo Pay," which provided websites with the option to accept payments from users Venmo accounts.
Security concerns that were once prominent, for this startup transformed into one of its strengths.
Venmo has implemented safety measures such, as PIN based authentication, two factor authentication and biometric recognition to enhance security.
In addition to its business growth Venmo has had an impact on culture. The convenience of sending money has facilitated transactions among friends like splitting a bill at a café or contributing towards a mutual friends birthday gift.
The social feed feature although controversial to some has also played a role in shaping this shift. The amusing or mysterious payment descriptions have created a social language of their own.
Venmos journey from being a startup to becoming a player in peer to peer payments reflects the broader evolution of digital transactions in the 21st century. By prioritizing user experience and innovating based on user needs and market trends Venmo not overcame challenges but also revolutionized the way people perceive and manage their finances in the digital era.
Looking ahead it is evident that platforms like Venmo will continue to evolve by incorporating advancements and adapting to changes in attitudes, towards money and social interactions.
Receiving money through Venmo is a process. Whether you're dividing expenses after dinner or getting reimbursed for shared costs Venmo ensures simplicity and convenience.
Make safety a priority stay mindful of fees and practice etiquette, on Venmo to ensure a smooth and pleasant experience for everyone involved.
The Advantages of Using Venmo
In this era where money management and transactions are constantly evolving Venmo has become one of the popular and recognizable peer to peer payment platforms. People are attracted to it for reasons and its continuous growth is evidence of its ranging benefits. This in depth exploration will showcase why many individuals are incorporating Venmo into their routines.
1. Convenience and Speed
a. Easy Setup; Setting up a Venmo account is a breeze; anyone, with a smartphone can do it within minutes. They can link their bank account or credit card enabling them to start making transactions
b. Instant Transfers; Sending or receiving money through Venmo happens instantaneously. Whether you're splitting the cost of dinner with a friend or contributing to a group gift the process is swift and seamless.
c. Cashless Transactions; Say goodbye to carrying change or rushing to an ATM to repay a friend. With Venmo users can settle debts or split expenses without cash.
2. Social Integration
a. One of the features of Venmo is its feed, where users can share their transactions with friends. This creates an opportunity, for interaction as users often add mysterious descriptions to their payments.
b. Venmo also allows users to connect their Facebook or phone contacts making it easier to find and transact with friends and acquaintances.
Versatility
a. Venmo offers the convenience of linking bank accounts debit cards or credit cards to ones Venmo account. This flexibility enables users to choose the funding sources they prefer for their transactions.
b. Apart from person to person payments Venmo has expanded its functionality to include payments to participating businesses. This makes it a comprehensive payment tool catering to needs.
c. With the Venmo debit card users can now use their digital wallet balance for in store purchases at brick and mortar stores bridging the gap between offline transactions.
Budgeting and Tracking
a. Keeping track of expenditures or informal debts among friends becomes easier with Venmos transaction history feature.
b. Users receive real time notifications, about account activity ensuring they stay updated on their balances and transactions.
Security;
a. To ensure the safety of users financial information Venmo employs bank level encryption, which guarantees sending and receiving of money.
b. Users have the option to set up a PIN code, for the app. Some devices even offer recognition like fingerprint or facial recognition for added security measures.
c. Venmo has a team that closely monitors transactions for any activities providing an extra layer of safety.
6. No Fees for Basic Use;
For transactions made using a linked bank account or existing Venmo balance there are no fees involved. This means users can freely send and receive money with friends without any costs making it an appealing alternative to payment methods.
7. Integration with PayPal;
Since Venmo is a subsidiary of PayPal one of the payment companies globally users enjoy additional benefits. For example they can use Venmo as a payment method for merchants who accept PayPal.
8. Personalized User Experience;
a. Users have the ability to customize their profiles by adding profile pictures, usernames and even QR codes to make it easier for friends to identify and transact with them.
b. Emojis are supported in transaction descriptions on Venmo adding a fun and personalized touch, to payments.
9. Continuous Innovation
Venmo consistently updates its features based on feedback, from users and advancements in technology. This means that the platform will continue to evolve over time providing services.
Widespread Acceptance
Venmo has gained acceptance as a payment method, especially among younger demographics. This means that new users can expect many of their peers or contacts to already be using the platform making transactions easier.
Conclusion
Venmos appeal lies in its combination of functionality and social connectivity. The user friendly interface along with security measures and ongoing innovations makes it a preferred choice for those looking for a way to handle peer to peer transactions. Whether you're a college student splitting rent with roommates or someone seeking a method for managing shared expenses Venmo offers benefits that cater to a range of needs. As the digital financial landscape continues to evolve platforms, like Venmo that prioritize convenience, security and user experience are well positioned to lead the way.